Updated March 6, 2020
Believe it or not, it's time to start thinking about Halloween!
After a super fun Holiday Pearls in the Park last year, we've decided to change things up a bit and get together for Halloween instead.
New to the Pearls in the Park tradition? Check out the info below.
Then….purchase your ticket, book your hotel room and start working on your costume.
What is Pearls in the Park?
This party started in 2016 and was created for the readers of Disneyland Daily after watching our community grow and grow. The Halloween Party will be our 5th event after 3 Spring parties and then the Holiday party in 2017.
At each event, guests join us again and again from all over the country, Canada and Australia. New people come to each event, too. For some, this has turned into a reunion of sorts because they get to see people they met at previous parties. For others, it's a chance to jump right into an incredibly welcoming, kind group of Disney loving people.
Once you purchase a ticket to the party, you will be invited to join a private Facebook group that includes guests from the current and previous parties. This fun community allows us all to get to know each other prior to the next event.
My favorite part of Pearls in the Park? The lifelong friendships that have formed between the guests. Several now travel on their own to see each other, independent from our events. So many people have connected with others in the group in such meaningful ways. This group is one of my greatest accomplishments since starting my website 4 years ago. We're a stone cold pack of weirdos and I wouldn't have it any other way. Afraid you might not fit in? Worry no more.
When and Where is the Party? What Happens at the Party?
Pumpkins in the Park will happen Saturday, September 22, 2018 from 5:00-7:00pm. The party will be held at Fire+Ice Interactive Grill and Bar in the Anaheim Garden Walk. We will have space both indoors and outside, too, for the event.
At the party, we eat, drink, take photos, draw winners for giveaways and more. This year will include a costume contest, too!
Fire+Ice shares the following about their restaurant:
"Join the life of the party in the heart of Anaheim's Garden Walk. Just a quick jaunt from the Anaheim Convention Center, right across from Disneyland®, and a fly ball away from Angel Stadium.
Diners of all ages and preferences go nuts for our incredible selection of fresh veggies, meats, pastas, seasonings and sauces. Our pro-grillers entertain the crowds as they sizzle up your masterpiece on our open grill.
Have a ball on our expansive outdoor patio — complete with a fire a pit and live music on the weekends."
How Much Are Tickets and What Do They Include?
Tickets are $50/adult and $40/child (age 4-11 years old). Children 3 and under can share from your plate.
Your ticket includes a full dinner, cooked to order on an open grill. All you can eat for 2 hours! A cash bar will be available, too. We'll have unlimited soft drinks for $3/person and an hour of their daily Happy Hour will fall within our party time, too. Happy Hour includes drinks for only $4-6.
With your party ticket, the following is included:
All You Can Eat Dinner
Costume Contest Entry
Party Button
Party Favor
Access to Optional Events with the Group
Will Someone Be at the Party to Take Photos? How Much Do They Cost?
For previous parties, we had the uber popular Jaana from Photography by Jaana take photos as guests entered the party, during the party, at the character meal, in front of the castle, etc, etc. Once the party weekend was over, guests were offered online albums to browse through, selecting which images they wanted to purchase.
For the Pumpkins in the Park Party, guests will now be given the chance to pay a single fee of $7.00 a person. With that payment, you will receive ALL of the images from every gathering. That includes the castle photo, the group photo at the party, individuals with family, embarrassing party pics similar to those in your Greek days, and so much more. No more picking and choosing! You get them all for only $7.00.
(Payment for this photo opportunity will be handled prior to the event.)
That's Jaana, our photographer, below. I love her.
Which Hotels Can I Stay In?
The following hotels have been recommended by Get Away Today based on cost, location, and amenities. There is a range in price to fit all budgets. Each cost listed includes 4 nights. We will check in Thursday, September 20, 2018 and then check out Monday, September 24, 2018.
The Anaheim Hotel – $422 (includes 4th night free)
Book this hotel here.
Portofino Inn and Suites – $434 (includes 4th night free)
Book this hotel here.
Anaheim Marriott Hotel – $581 (includes 4th night free + free parking)
Book this hotel here.
Red Lion Hotel Anaheim Resort – $668 (no free night, but this hotel is REALLY close to the party)
Book this hotel here.
A few notes:
I'm booked at The Anaheim Hotel. Guests may stay at the hotel of their choice, so pick which one you prefer.
You are not required to stay at any of the hotels in order to attend the party. Some guests are local and don't need a place to stay.
Can't stay 4 nights? No problem. Get Away Today can help you with pricing for a shorter stay.
We do not have room blocks at these properties, so book asap if you're interested in staying. Halloween Time is the new Christmas at Disneyland. The hotels fill up quickly.
How Do I Buy a Party Ticket and Book a Hotel Room?
To purchase your Pumpkins in the Park party ticket, do one of two things……
Buy online at the following link. (Be sure to change the date to 9/22/2018.)
https://www.getawaytoday.com/…/disneylandre…/pearlsinthepark
Call Get Away Today at 877-564-6428 to speak to a Client Relations Specialist.
What Can I Win at the Party?
***Giveaways will continue to be listed here as they come in. Stay tuned!

RAREFORM – 2 qty $25 gift certificates
I'm a big fan of these products. I have the Classic Tote, the Basic Tote, and a Wristlet and use them often in the parks. (Use code DAILYCASEY20 to save 20% off at their shop now.)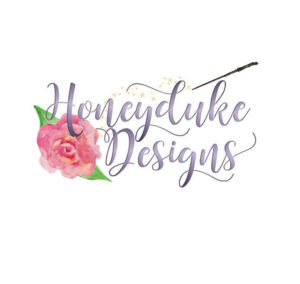 Honeyduke Designs Prize Package
I adore this shop, and they're giving away a prize package filled with goodies from the shop. Visit this link to find custom water bottles, fish extender gifts, bracelets and more. (Use code DISNEYDAILY to save 10% off any orders of $15 or more.)
Matador – Matador Blanket and Accessories
My favorite blanket for in the parks…..it seats 4 and folds up to fit in your pocket. Brilliant! Two party guests will leave with a Matador Blanket or Accessories of their own. Find more about Matador at this link.
Faith, Trust and Sawdust Wall Art
This shop creates the most darling art for your walls, inspired by Disney, of course. Take a look at all they do at this link. One lucky guest will win the art pictured above!
Will I Leave With a Party Favor?
Of course.
In lieu of goody bags, this party will include a gift for you to take home.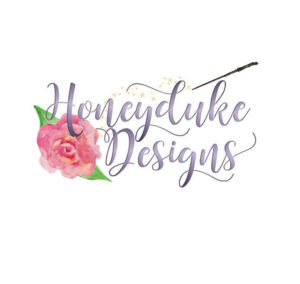 I'm working with Honeyduke Designs to create this custom gift just for our event. Visit their shop to see all they sell for your park visit. Such cute stuff!
I Want to Attend Mickey's Halloween Party While I'm in Town. Will Anyone Else Be Going?
Definitely. Several guests will be attending the party on Friday, September 21, 2018 from 7:00pm-midnight in addition to our own party on Saturday. Please join us.
Some party info:
If you plan to take advantage of the parks for the 4 days you'll be in town for our event – and want to attend Mickey's Halloween Party – you're in great shape. Buy Mickey's Halloween Party via Disney and then buy a 3 day park hopper from Get Away Today. Their September promotion includes Adults at Kid's Prices for 3+ day park hoppers. It was meant to be! Purchase those tickets at this link.
On June 5, 2018, Mickey's Halloween Party tickets went on sale for Annual Passholders, DVC Members, and Disney Visa Card Holders.
One June 12, 2018, Mickey's Halloween Party tickets went on sale to the general public.
Purchase your Mickey's Halloween Party tickets as soon as possible. You may do so at this link. (If you are purchasing your party ticket with a discount, be sure you are logged into your Disney account prior to purchasing.) Or, call in at 714.781.4400.
Visit this link for more info on Mickey's Halloween Party.
Will There Be Other Events to Attend?
Absolutely. Previous parties included the following:
Character meal (We had 80 people dine at Storyteller's together this Spring!)
Park touring with MaxPass one morning
Group castle photo
Last night get together
All of these meet ups are optional, of course. We discuss everyone's preferences in the Facebook group. Smaller groups will meet up, too, on their own. You can attend all or none of these get togethers.
Lots of guests coordinated timing in the park to watch parades together, shop, dine and more. Since our event lands during Halloween Time at Disneyland, there is SO much to choose from.
What Else Do I Need to Know?
We are super excited for this event since there is so much to see and do now at both parks for Halloween. Take a look at this post for everything you need to know about the season.
Please use the hashtag #PumpkinsInthePark2018 on all social media platforms for any and all posts related to the event. Bought your ticket? Want to give everyone a sneak peek at your costume? Filling your Disney Savings Jar? Post about it and use the hashtag so we can all follow along.
Pumpkins in the Park is a Halloween themed party and costumes are encouraged, but you certainly don't have to wear one if you prefer not to. If you plan on attending Mickey's Halloween Party at Disneyland in the same costume you wear to Pumpkins in the Park, make sure what you plan on can be tweaked to adhere to the Disney costume guidelines.
As with all Pearls in the Park events, we encourage both adults and children to attend. Some guests bring the whole family. Some leave the kids at home. Some guests come entirely on their own. As mentioned before, the private Facebook group provides plenty of time for everyone to get to know each other prior to the event. And, there is ALWAYS something to do or someone to meet up with if you travel alone.
Even if you plan on your child not eating, he or she (ages 4-11) must have a party ticket to attend. All guests – children included – are eligible for giveaway prizes and will leave with a party favor.
Want me to pay for your ticket? Bring James Franco or Snoop Dogg with you to the party and I'll reimburse you. I invite them both to every event and so far, no show, no RSVP. :/
The cost of parking is not included in your ticket. Per the Anaheim Garden Walk website, the first hour of parking is complimentary. After the first hour, the cost is only $3.00/hour. (If you're staying at one of the hotels, I recommend you walk or Uber.)
The cost of the party ticket does not include entrance to Disneyland or California Adventure. Discounted theme park tickets from Get Away Today can be purchased at this link. Adult Tickets at Kids' Prices on 3-day and longer park hopper tickets are available for September 2018.
Questions? Let me know!